Welcome to the The Complete Guide to Everything Wikia
Edit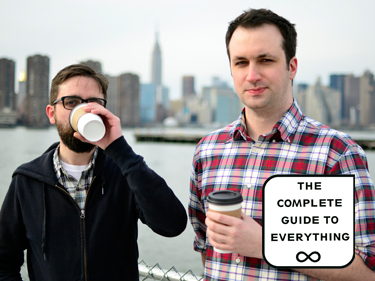 A wiki for the podcast The Complete Guide to Everything.
About the show
Edit
The Complete Guide to Everything (also known as TCGTE), is a free weekly podcast hosted by Tom Reynolds and Tim Daniels. The show started in July 2009, and has spanned over 360 episodes. Each episode is named after and centred around a particular topic, but discussions also include the host's personal lives, anecdotes, and a variety of regular segments. The duo also perform live shows throughout the year, both local to them in New York City, and in the United Kingdom, where they have a large following after being featured in the UK iTunes Store. The show is also supported by a Patreon supporters program, and supporters receive episodes early, have Google Hangouts, and are able to watch the pair record one episode a month by livestream.
Regular Segments
Edit
This is their longest-running segment, with listeners emailing in problems that they want Tim and Tom to give advice on. This segment has also expanded into solving problems live at live shows.
This segment features either or both hosts listing "mundane" or simple tasks that they'd like to achieve before they die.
This segment features either host (predominantly Tom) reading an article from the New York Times featuring a particular type of asshole.
Further segments can be found on the Segments page.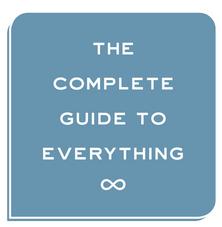 ---
Wiki Links
Edit